Home Gateway Unit (HGU)
Comprehensive xPON HGU ONUs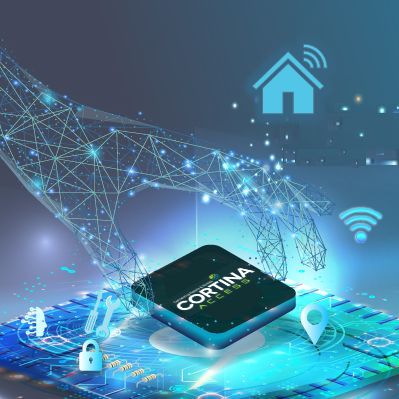 Cortina's powerful SoC and packet acceleration capabilities enables top-notch wireless gateway solutions suited to the latest high bandwidth services, supporting multi gigabit wireless network in crowded environments and demanding applications such as 4K/8K Video streaming and online gaming.
Cortina's innovative AnyPON™ platform provides a complete solution that enables a powerful reference designs for next generation 10GPON gateways and managed routers with up to 10Gbps performance, utilizing the latest Wi-Fi 6/6E and Wi-Fi 7 advancements.
Cortina's partnership with industry leading Wi-Fi silicon suppliers ensures a seamlessly integrated solution for our customers.
CA8289
AnyPON

™

fiber access interface
Integrated SerDes and xPON Mac
Quad-core ARM Cortex-A55 64-bit CPU at up to 1.5GHz
Embedded Super-Gateway-Architecture enables true zero-CPU load on concurrent acceleration of up to 20Gbps wire-speed network routing, Wi-Fi bridging and hardware VPN
Dual 10 Gbps XFI/USXGMII interfaces
Multiple USB 3.0 ports and PCIe ports
Connectivity to multi-gigabit modem or a copper PHY, an integrated XAUI port, multi-port Gigabit Ethernet Switch and PHY
Flexible power save modes
Support for fan-less design